We're thrilled to announce that Alexander Dirksen is joining Team CKX. As he settles into his new role as a program director in the coming weeks, he'll be sharing his reflections and insights right here as fieldnotes.
In this introductory note, Alexander shares his thoughts on shift disturbers, Canada's reconciliation landscape, and what his west coast perspective brings to the team.
Tell us a bit about yourself. What kind of work have you been doing over the last few years?
As a self-professed Métis policy wonk, I've drawn upon a background in public policy and social justice to explore how we can pursue meaningful reconciliation across sectors, communities and levels of government. For reconciliation to truly take hold in this country, all Canadians need to see themselves as having both a responsibility and role to play, and that is the space that has excited and engaged me these last few years.
What excites you about your role at CKX?
I'm really keen to explore what CKX's social change agency model looks like and how that changes how we go about the work of social change. How do we ensure all voices have a seat at the table, and that these leaders have the comprehensive supports (personal supports, access to networks and resources, etc.) they need to do the work? That's something that I'm really interested in exploring.
The second thing I'm interested in is how we live the values of reconciliation through social change work. As we pursue and encourage reflective practice, how can we make sure those conversations are rooted in where we are as a country and where we're going in this age of reconciliation? And what does that mean tangibly within an organization and across broader systems?
What inspires you or influences the way you think about your work?
I've had the privilege of working alongside incredible Indigenous leaders, activists and changemakers in doing this work, friends and mentors who continually inspire me and shape my work.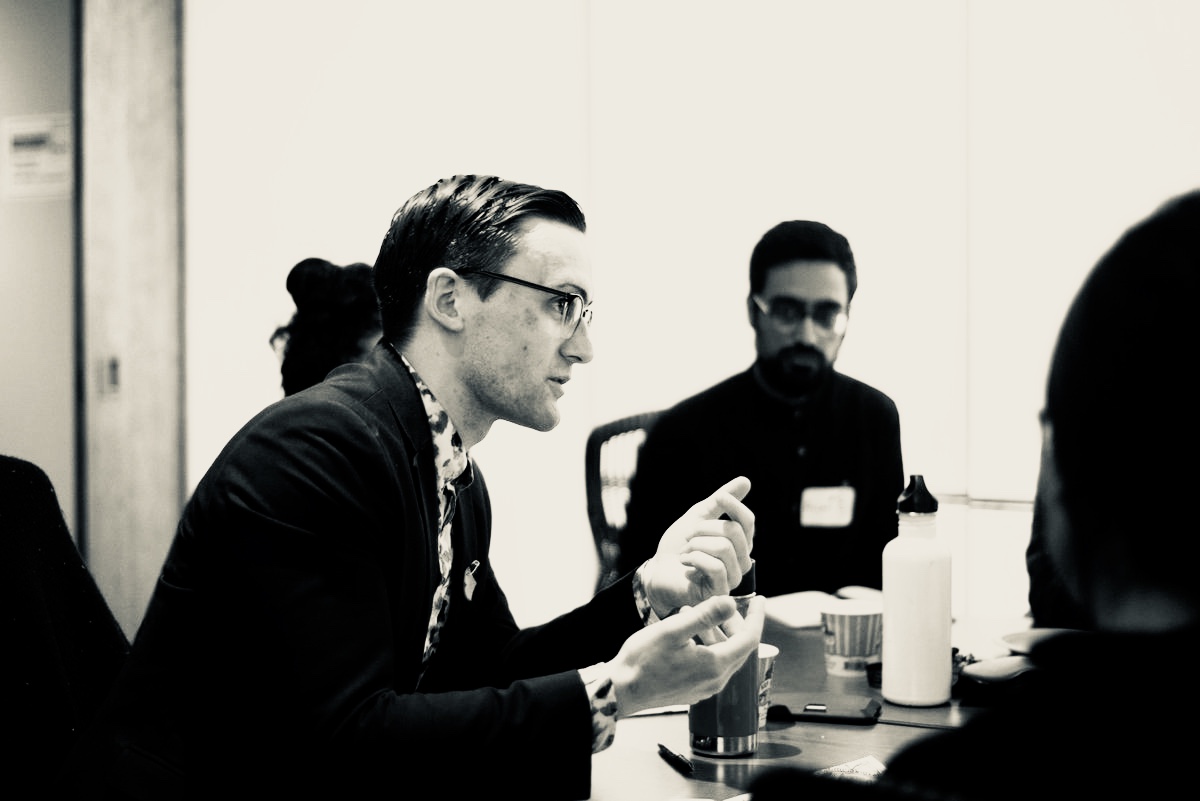 How I show up in a space and how I carry myself is a reflection of the lessons I've learned from those that I've shared my journey with.
Learning is an important part of CKX's work, but it's something we don't often pause to reflect on. What does it mean to learn? What does learning look like for you?
Great question. This is a piece of the CKX work that I was really drawn to, that idea of reflective practice. In the rapid-fire pace of the world we live in now, where we're constantly processing but not necessarily digesting information, where we're constantly switching between things and there are very few pauses in our day, the lessons that have resonated most in my own life come from listening, reflecting, and exploring how best to weave them into myself and my work.
In a lot of ways, reflective practices are the missing ingredient for a lot of change work. As changemakers our natural instinct is to leap into action and immediately try to find a solution. But one of the greatest gifts I've received from my time in some of these spaces is learning to listen, to situate yourself within the conversation. This is where I see tremendous value in positioning reflective practices as foundational to social change work.
Listening is really the starting point for reconciliation, but there's a lot of resistance to it for many people. Why is that?
Reconciliation is about reimagining relationships; it's about redistributing power; it's about ensuring there is equitable access to opportunity for everybody. If we think about the true pursuit of reconciliation, it means a fundamental transformation of how we carry ourselves in the world, how we connect with others on a deeper level and how we operate as a country. This can be challenging for some, as it calls into question a lot of myths and mistruths about Canadian history and identity.
How can CKX bring diverse groups of people together to start to figure some of this out?
What excites me is that shift disturbers are part of the ethos of what is CKX, and it's really a bit of a blank slate—it's not a predefined space that carries with it a set of expectations (and equally, a set of barriers) for individuals passionate about social change.
For me, in the work that I do, it's not only just about who's at the table but who's not at the table. That's always the question I ask. When we think of shift disturbers, that really opens the conversation up to bring a lot of different people to the table.
You'll be based on the west coast in Vancouver. Why is that important?
It's not just about me being here physically, but also about bringing into CKX all of the amazing work that's happening on the west coast.
There are incredible leaders and changemakers that are doing really great work that doesn't get its full credit. It's bigger than just me; it's about how we can showcase some of the great work that's happening out here as well.
How can people connect with you and learn more about your journey and your work?
I love good conversations over coffee or a call— please feel free to reach out by email or Twitter and we can find a time!